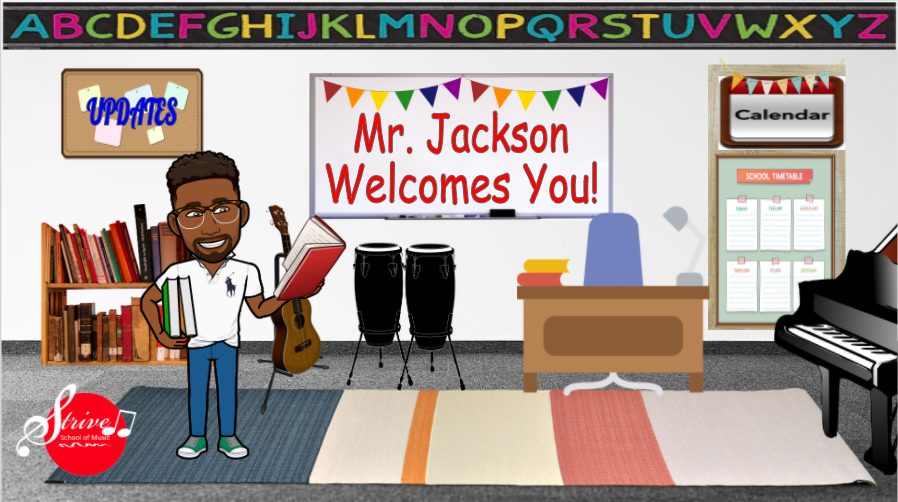 Do you need help creating your virtual classroom? Register here for our free webinar. With a donation to Strive School of Music, after the webinar, you can also receive some great resources to setting up your classroom!
Need a refresher after the tutorial? With a donation of any amount you will receive a "How To" Quick Key that lists, step-by-step how to set up your virtual classroom.

Need a jump-start to making your virtual classroom? Donate $25 and receive the "How To" Quick Key & a Classroom Decor Kit. This file includes backgrounds, furniture, wall decor, and more.